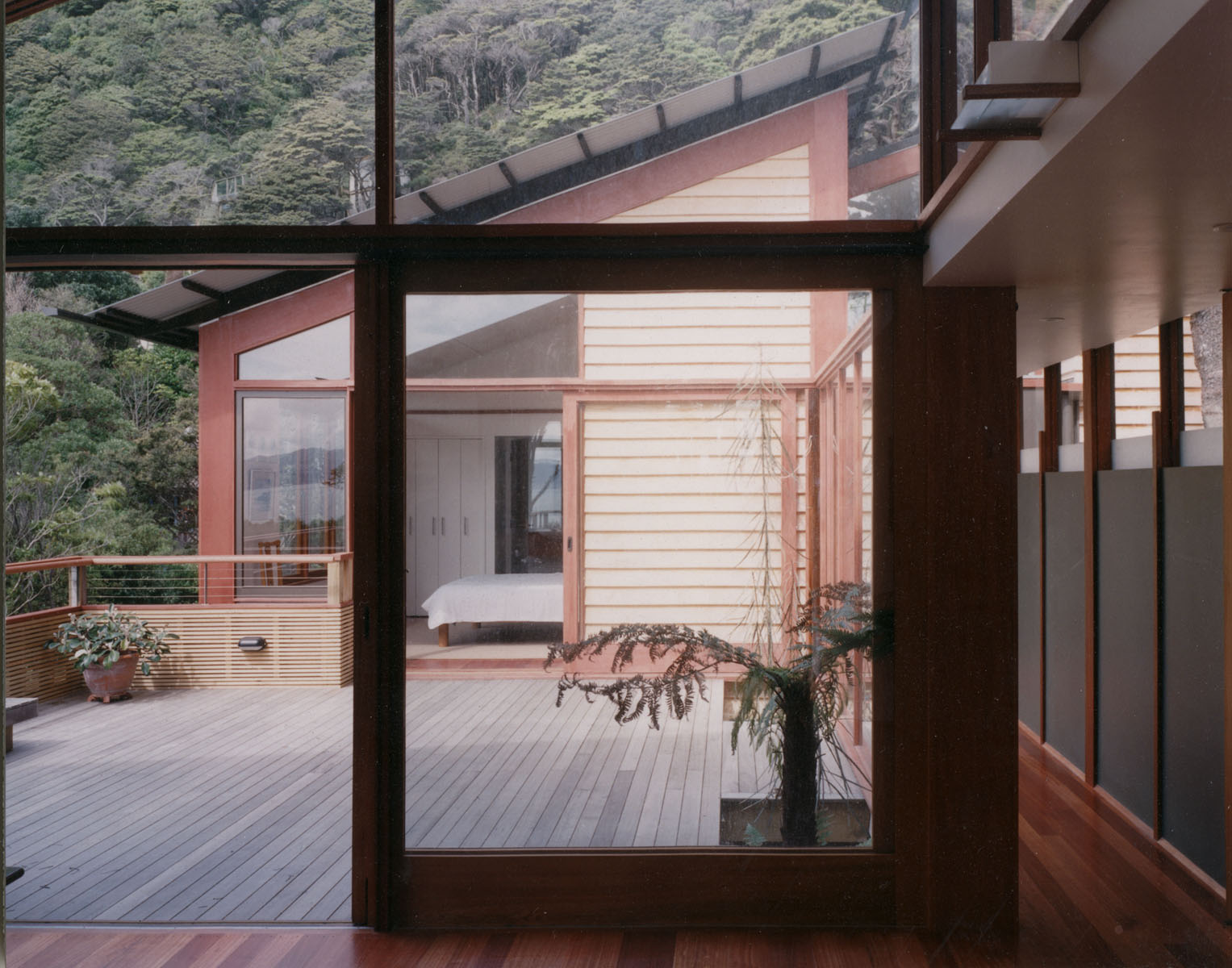 Eastbourne House 1998
This house is about life in the trees - creating a delicate platform amongst them to view the harbour and enjoy the birds and the sun. It has a natural spirit that is part of this special setting.
Procession through the house has a sense of unfolding. From below, the house is a heavy, linear wall that retains the forest behind. Entry through this wall and upwards allows the forest and harbour to be viewed and the house to lighten and unfold.
The roof of the main level has been separated from the walls on all four sides to extend the sense of lightness, upwardness and delicacy of connection. This main level becomes a viewing platform with the views seen through either the slender beech trunks or fine members of the building. To achieve this delicacy of form, the structure of the main level is made up of 9 portal frames running along the land contour with joinery and wall panels becoming infills between.
Awards: NZIA Local Award 1999, NZIA Regional Award 2000, NZIA Colour Award 2000, NZIA National Award 2000